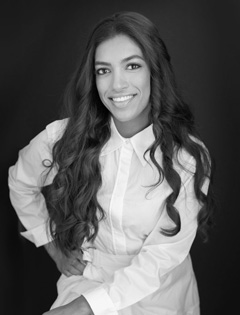 Meet Sarah
Sarah Johnson-Cicala, Virtual VEEP (Independent Contractor) of theONswitch, has diverse experience on both the client-side and agency experience, which built the highest level of accountability in both making deliverable commitments and exceeding expectations in engagement.
Sarah is fluent in both digital and conventional media. She is known by her past clients, colleagues, and within her inner circle as having an unparalleled brand aesthetic and being extremely resourceful in bringing visions to life, (as well as making lofty dreams attainable). She can stretch the most modest budgets to deliver profitable results, even in extraordinarily challenging situations.
She worked at CBS as the Integrated Marketing & Special Events Project Manager and executed multi-platform campaigns with brands such as Pepsi, Walgreens, TCF Bank, Dunkin Donuts, Verizon, Mercedes-Benz, Toyota, The Chicago White Sox, Bears, and Blackhawks and high-profile events with Steve Forbes, Dr. Phil, Katie Couric and more.
When working as a Marketing & PR Executive on Wall St, she managed multi-million dollar partnerships with The PGA Tour, New York Knicks, New York Rangers, Brooklyn Nets, West Ham United, and traveled internationally to manage sponsorship of The (Alpari) World Match Racing Tour.
With a passion for entrepreneurship, Sarah founded Fête & Finery, an event styling and branding company, and worked with a range of companies, from local restaurateurs to software companies and Toyota.
She holds a BS in Psychology & Health Sciences from the University of Michigan in Ann Arbor. She is also on the Board of Directors of an educational non-profit organization, The Clarkston Family Farm.